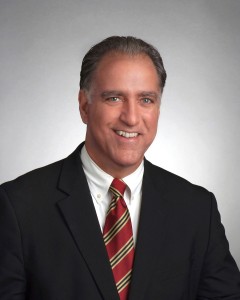 John Coppola, MSW
Executive Director
Mr. Coppola has been the Executive Director of the New York Association of Alcoholism and Substance Abuse Providers, Inc. (ASAP) since its inception. Mr. Coppola has responsibility for representing the interests of alcoholism and substance abuse treatment, prevention, recovery, research, and training providers throughout New York State. Prior to becoming Executive Director of ASAP, Mr. Coppola worked for Catholic Charities of Montgomery County as the Program Director for their outpatient substance abuse program, the Associate Director, and Executive Director. During his tenure at Catholic Charities, Mr. Coppola served on the Executive Committee of the NYS Association of Substance Abuse Programs. He also served as Chairperson of the NYS Catholic Conference Alcoholism and Substance Abuse Committee, as Chairperson of the Catholic Charities USA Alcoholism and Substance Abuse Committee, and is a Past-President of the State Associations of Addiction Services, the national association of state associations representing chemical dependency programs. He has served on numerous national, regional and statewide advisory committees, and served in an advisory role with the Office of National Drug Control Policy. Mr. Coppola received his Masters Degree in Social Work from the State University of New York at Albany and his Bachelor of Arts in Psychology from Dominican College.  He is a Licensed Master Social Worker.
Marshall Rosier
Project Director, New York Peer Specialist Certification Board
Marshall Rosier is the Project Director of the New York Peer Specialist Certification Board, a project of ASAP of New York State. With over 25 years of experience in diverse recovery, clinical and academic settings, Marshall is a published author, professional trainer and has been board certified as an addiction counselor, addiction recovery coach, medication assisted treatment specialist, co-occurring disorders professional and licensed in the state of Connecticut as a Licensed Alcohol and Drug Counselor. Currently, Marshall is the Director of The Change Group where he provides technical assistance, training and organizational consulting to organizations on a number of topics. Marshall has expertise in peer recovery coaching and served as the Director of the Recovery Technical Assistance Group at CCAR – Connecticut Community for Addiction Recovery – where he was the lead curriculum developer and primary trainer for the initial Recovery Coach Academy in the Spring of 2008. Previously, he was the Executive Director of the Connecticut Certification Board and also a Senior Counselor responsible for coordinating the co-occurring disorders programming for a large outpatient program where he worked extensively with people in recovery from co-occurring substance use and mental disorders. A graduate of Yale University with a Master's of Science degree in Psychology, Marshall received his early training at the Haight Ashbury Free Clinics in San Francisco.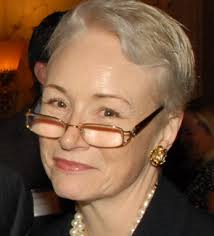 Ruth Riddick, CARC
Community Outreach
Ruth Riddick is a Certified Addiction Recovery Coach and a trainer specializing in addiction recovery and in personal and organizational development. She brings twenty-five years professional expertise to her work and over a decade of recovery experience to community outreach. She currently serves on the teaching faculty at NYC's Resource Training Center and at Exponents where she delivers recovery coach and peer ethics curricula. As President/CEO of Sobriety Together™, Ruth Riddick offers custom professionals training programs and develops original multi-media materials. She profiles leaders in the recovery community for the Faces & Voices of Recovery website.  As a Board member of Crossroads Behavioral Health of Maine, a forty-year old community-based addiction treatment service, she originated communications workshops for board and staff to support the successful introduction of a philanthropy-based development model. Ruth Riddick has served as Development Director and, more recently, as Community Outreach for the annual NYC Sober St. Patrick's Day party, inaugurated in 2012. She is a 2015 Irish America Healthcare Pioneer, a Caron Treatment Centers advocacy hero, and a previous Faces & Voices Vernon Johnson Award nominee.
Gayle Farman
Director of Certification and Workforce Development
ASAP has recently appointed Gayle Farman, MPA, as their new Director of Certification and Workforce Development. Gayle brings more than 25 years of experience in health, behavioral health, developmental disabilities, and long term care as an advocate and grant professional. Most recently, Gayle was the Senior Director at the Foundation for Quality Care, an affiliate of the New York State Health Facilities Association where she secured more than $4 million in grant funded programs and implemented a large statewide workforce initiative for nursing homes and assisted living facilities.
Kathleen Campbell, Director of Public Policy
Sherry LaFountain, Director of Events Management, Marketing & Development
Tara Davis, Certification Coordinator
Paul Garrison, Accountant
Elisabeth Kranson, Project Manager