ASAP-NYCB Approved Foundational Training
46-hours DOMAIN-BASED FOUNDATIONAL TRAINING for both CRPA (including CRPA-Provisional) and CARC
4-hours MEDICATION SUPPORTED RECOVERY
total 50 hours required Foundational Training for Initial Certification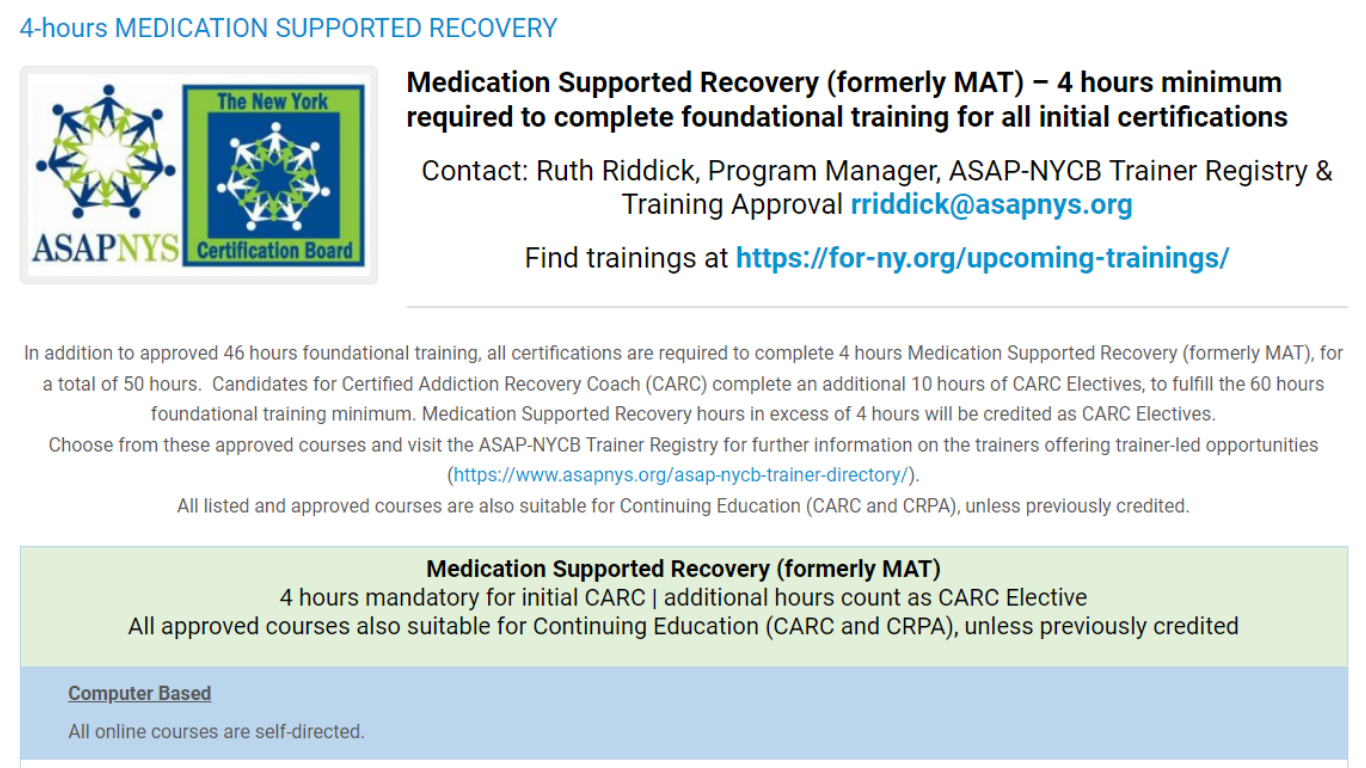 Approved CARC Electives-10 hrs minimum required
additional training for CARC only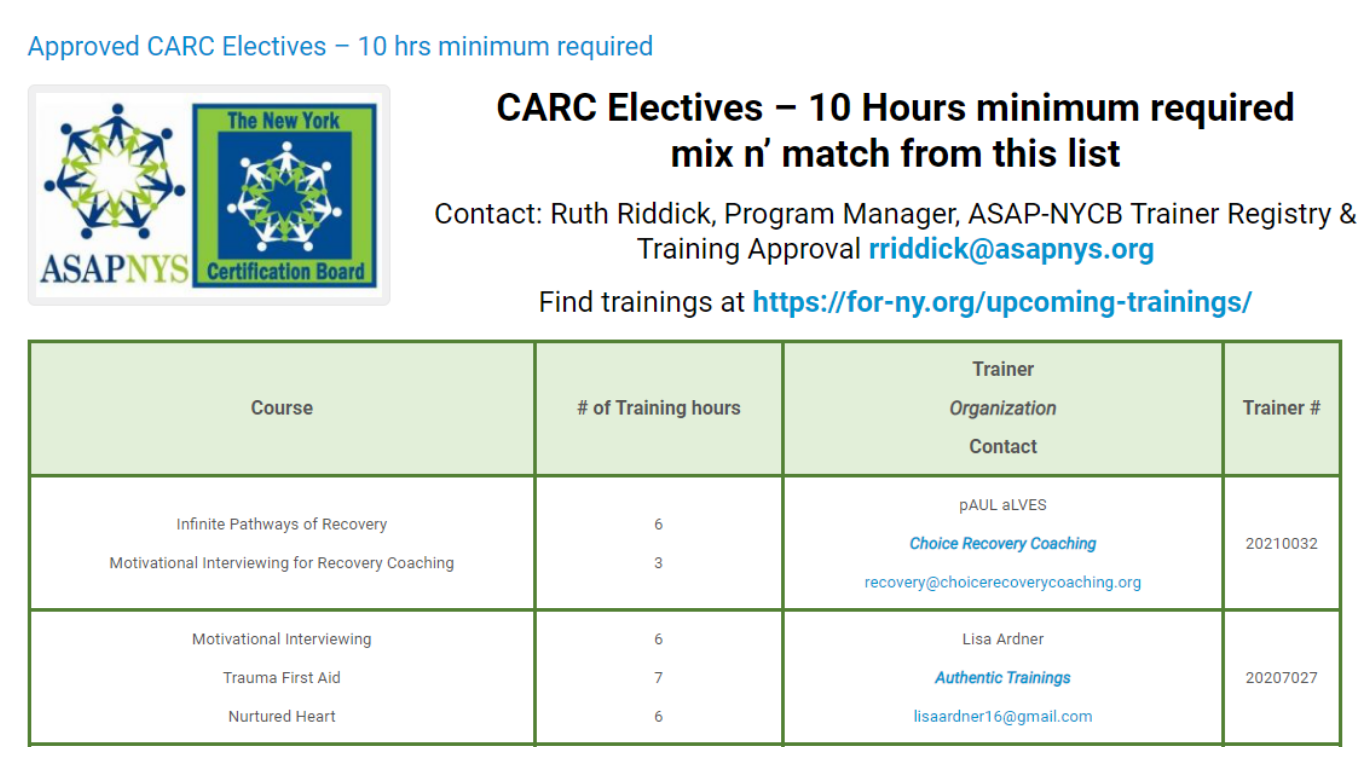 Find a Training:
Friends of Recovery–New York (FOR-NY) offers a comprehensive calendar of statewide peer recovery training opportunities. If you're looking to take a training for initial or renewal certifications, please click here. Before registering for a training, confirm that it's approved for certification (initial or renewals). Listings are continuously updated, and FOR-NY provides the option of secure registration on the website.
Post a Training:
Trainers are strongly encouraged to post approved trainings to the FOR-NY calendar - click here.  Your students are looking for you!
Certification Renewal Program & Training:
For information regarding the ASAP-NYCB Renewal Program, training requirements and comprehensive lists of continuing education training options, please click here to visit our dedicated webpage.
Training Scholarships:
Occasional taxpayer-funded scholarships are available through FOR-NY (https://for-ny.org/crpa-scholarships/) and occasional privately-funded scholarships are available for online training at Recovery Coach University (https://www.recoverycoachuniversity.com/).  These organizations are completely separate from ASAP-NYCB.  We have no further information - please keep checking back with them.